WINNER: Terrible Kitchen Contest
http://ccritz.com/a.php

Usol'ye-Sibirskoye TERRIBLE KITCHEN CONTEST: WINNER ANNOUNCEMENT
With an overwhelming 80 entries into the Terrible Kitchen Contest, The Kitchen Creations Judging Panel admits that undoubtedly every single kitchen entered needs "help" and whole-heartedly wishes the prize could be awarded to all 80! But unfortunately the nature of the contest is there is A WINNER…one winner.
And so the long heart-wrenching judging process ensued.
After numerous debates and endless discussion judging was extremely difficult and the final decision was neck and neck.
The panel took into account the number of votes received, the suitability of the kitchen for renovation, and the quality of the entries submitted. We'd like to thank all the participants for swallowing any pride about their kitchens to bravely submit their photos.
And Without further ado it is time to announce the WINNER!
The Winner of Kitchen Creation's Terrible Kitchen Contest is…. …Drumroll Please….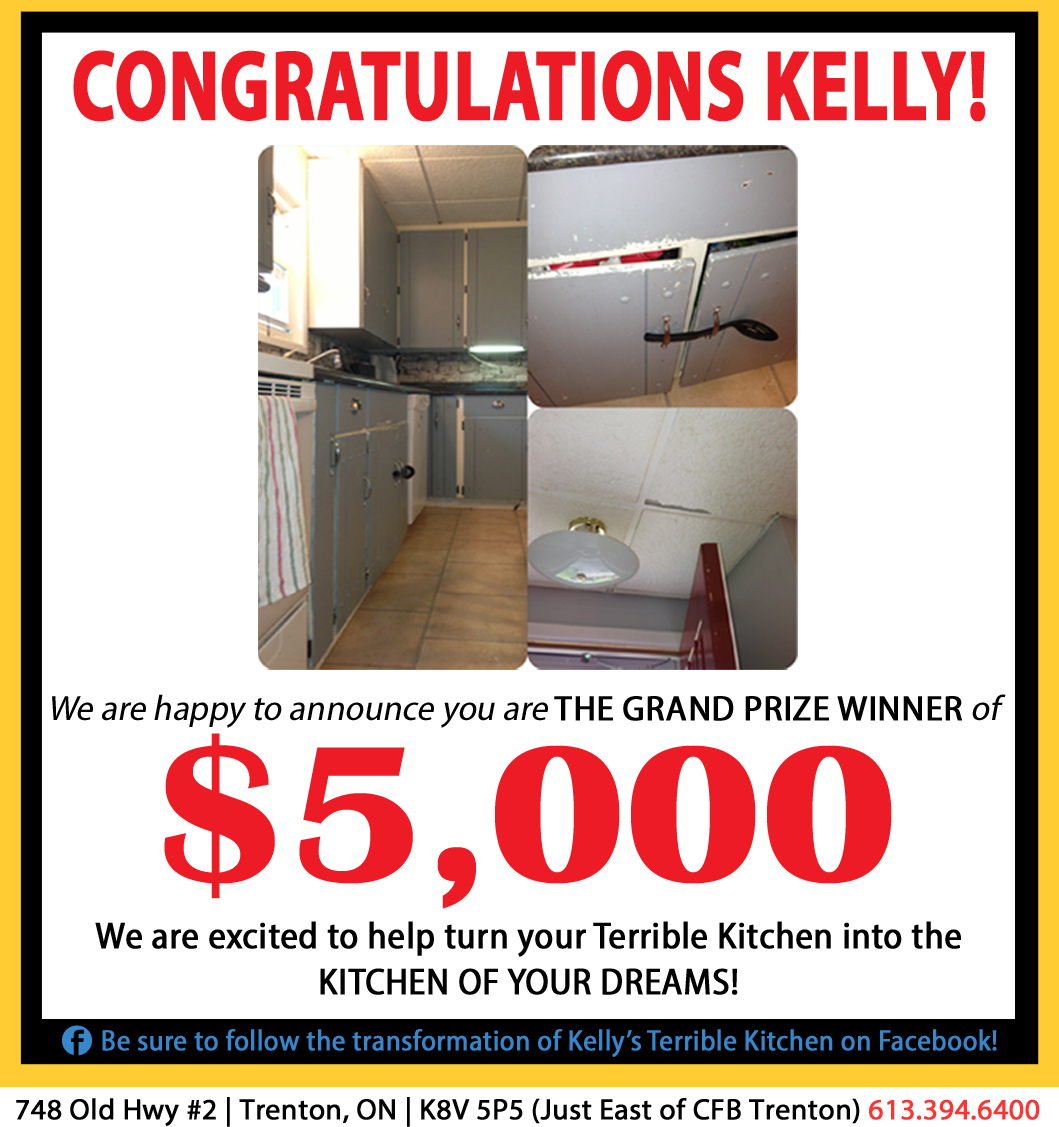 KELLY ROBAR, Contestant#32. Congratulations Kelly you have won $5000 in prizes towards your NEW KITCHEN!!
We are excited to turn your Terrible Kitchen into the Kitchen of your dreams! Make sure to follow the transformation of Kelly's Terrible Kitchen into her DREAM KITCHEN on Facebook!